Renting a Boat in the #FLKeys
The natural beauty of the Florida Keys emanates a tropical atmosphere that is utterly mesmerizing. It's no wonder why boating excursions in the spectacular Florida Keys are among the most popular activities to choose from. With hundreds of islands stretching southwestward from Florida Bay to the Gulf of Mexico and the Atlantic Ocean, there are many opportunities for adventure. During your visit to this renowned vacation destination, consider renting a boat to make the most of your getaway.
Fishing
Florida Keys fishing is an obvious reason to have a boat during your stay. The Florida Keys ecosystem is unlike any other in North America. Whether you're an avid or novice angler, you'll want to experience firsthand what it's like to fish the Florida Keys. During a deepsea sportfishing excursion, you might reel dolphins (mahi-mahi), sailfish, as well as a variety of species of sharks. Closer to the shoreline, reef fishing is an opportunity to catch snapper, yellowtail, hogfish, and more edible species. Enjoy an afternoon of fishing without the clean-up, and have your catch filleted and cooked at a local restaurant.
Sunrise and Sunset Cruises
Although many Keys rentals have extraordinary views, the best way to experience the sunrise or sunset is on the water. Rent a boat and dock at your vacation home where you'll have easy access to the water at any time. Sunsets in the Florida Keys are an excellent backdrop to a romantic evening as the sky lights up in orange, pink, and purple hues.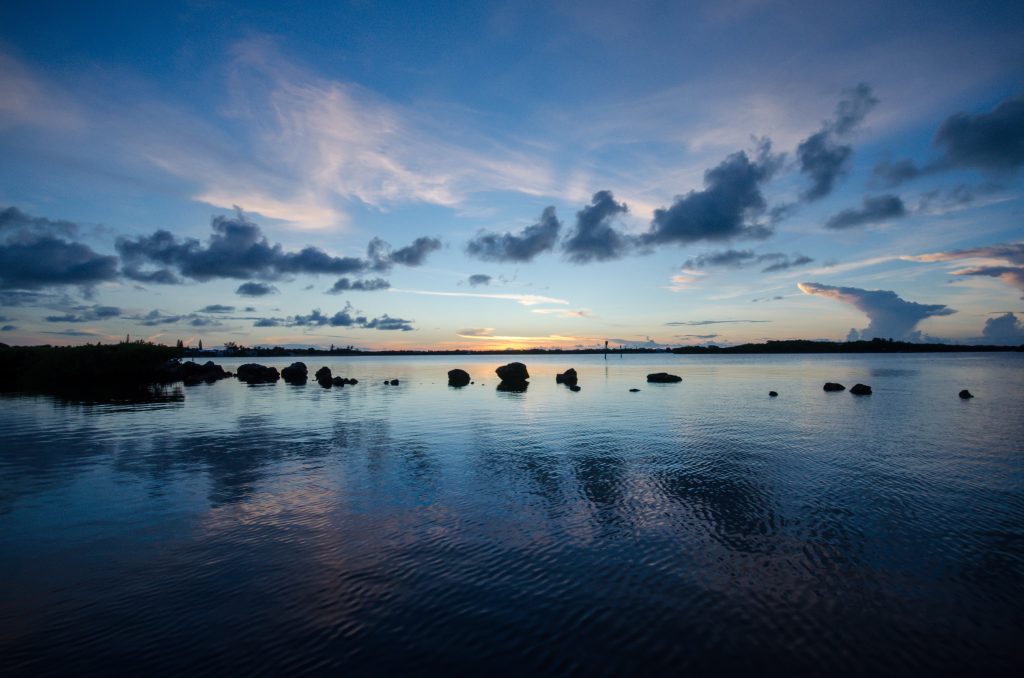 Snorkeling, Sandbards, and Offshore Beaches
Snorkeling, sandbars, and offshore beaches are all the more reasons to rent a boat during your visit to the Keys. Explore the beach of North Nest Key located a short distance offshore from Key Largo or spend the afternoon on the sandbars of Islamorada with cold drinks and good music. There are plentiful options for snorkeling to choose from such as Alligator Reef off the shore of Islamorada where a crescent-shaped reef offers a view of colorful coral species and a diverse display of marine life.
Things to Consider
However you prefer to spend your time on the water, there are a number of things to consider before renting a boat. Many boat rental agencies offer discounted rates for multi-day or weekly rentals. Moreover, you may be able to arrange for the boat to be delivered to your vacation rental boat dock. This can make it much easier for you to enjoy boating without the hassle of towing and launching.
In addition, there are many different types of boats to choose from such as sailboats, fishing boats, or pontoon boats. If simply enjoying an afternoon on the sandbars or if there are a lot of people in your group, it may be best to rent a pontoon boat. They're an easygoing and spacious choice for a comfortable day on the water. However, if you're planning on going further offshore such as for deepsea fishing, you'll want to rent an appropriate fishing boat. Consider discussing what your planned activities are with the rental agency so that they may help you to pick the best fit for your needs.
Renting a boat in the Florida Keys provides access to a variety of wonderful activities to choose from. You're sure to have a memorable visit enjoying any one of these water sports adventures, so before reserving your stay in the Florida Keys, consider renting a home with dockage and make arrangements for a boat so that you can experience all that the island chain has to offer.