Welcome to paradise! If you've ever dreamed of living in a tropical oasis, surrounded by shimmering turquoise waters and swaying palm trees, then look no further than the Florida Keys. This slice of heaven boasts not only breathtaking natural beauty but also an unbeatable real estate market. From charming beachfront cottages to luxurious waterfront estates, the Florida Keys has something for every discerning homebuyer.
Astrid Ramirez — Licensed Real Estate Agent Serving the Florida Keys
With over 20 years of living in Marathon, Astrid has developed a deep understanding of the community and its unique characteristics. Her proficiency in vacation rental management and reservation vacation sales adds another layer of expertise, particularly for those interested in exploring investment opportunities in the thriving vacation rental market of the Florida Keys.
Astrid can effectively assist both English and Spanish-speaking clients, ensuring a smooth and efficient communication process. Whether you are searching for your dream home or looking to invest, please do not hesitate to contact Astrid.
Direct Line: (305) 509-0619 (call or text)
Buying or Selling Property in the Florida Keys
When it comes to buying or selling property in the Florida Keys, it is crucial to work with a reliable real estate service that can assist you throughout the entire process. Our agents are here to provide expert advice and assistance whether you are buying or selling a property in this tropical paradise.
We understand that choosing the right property is a significant decision, whether you are looking for a waterfront villa, a single-family home, or any other type of property in the Florida Keys. Our team has extensive knowledge of the area and the local market, allowing us to offer valuable insights and help you make informed decisions.
Whether you are a buyer or a seller, we will work closely with you to identify the right property at the right price. Our experienced real estate professionals will guide you through the negotiation process, ensuring that you get the best deal possible. With our expertise and dedication, we aim to make your buying or selling experience in the Florida Keys as smooth and successful as possible.
Real Estate Listings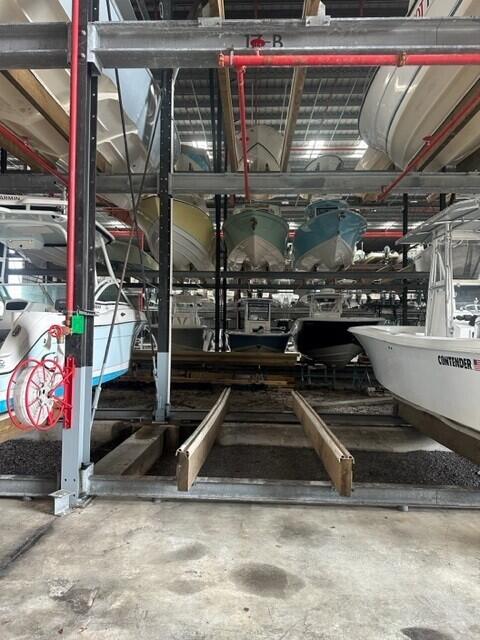 12411 Overseas Highway, 17A
Marathon, FL 33050 | MLS ID #606953
Secure Dry Boat Storage at its best! This Dry Rack Boat Slip is located in the hurricane proof Boat House at Coral Lagoon in Marathon. Conveniently situated next to Vaca Cut with immediate access to both the Ocean and Gulf within minutes! This Dry Slip will accommodate a boat up to a 33′ LOA with a wide 9.6′ Beam and 11.1′ Height.
Learn More
Contact Us
"*" indicates required fields